I have to admit that the idea of starting the build in April was wildly optimistic, however I have made one big step forward…
I was never really happy with the very old 3.5 V8 that I had rebuilt back in 1984. I guess I have a lack of confidence in my skills as an engine builder – remembering the struggle to get the crankshaft main bearings to fit. I would always be expecting the worst. With all that in mind I was looking for a more up-to-date alternative. Ideally it would be a fuel injected 4.0 or 4.6 unit.
While looking around for a bodywork specialist here on the Isle of Wight I discovered Steve Matthews' and Ray Lover's 'Island Classics', a relatively new outfit but with a growing reputation for restoring Jaguars and other interesting older cars. While discussing the 30 year Mantula build with Steve, he mentions in passing that he has a spare, low-mileage 2001 Rover V8 4.6 'Thor' engine for sale. It even had all ancillaries included, so it's effectively ready to run.  Just what I need…
One day it will look like this: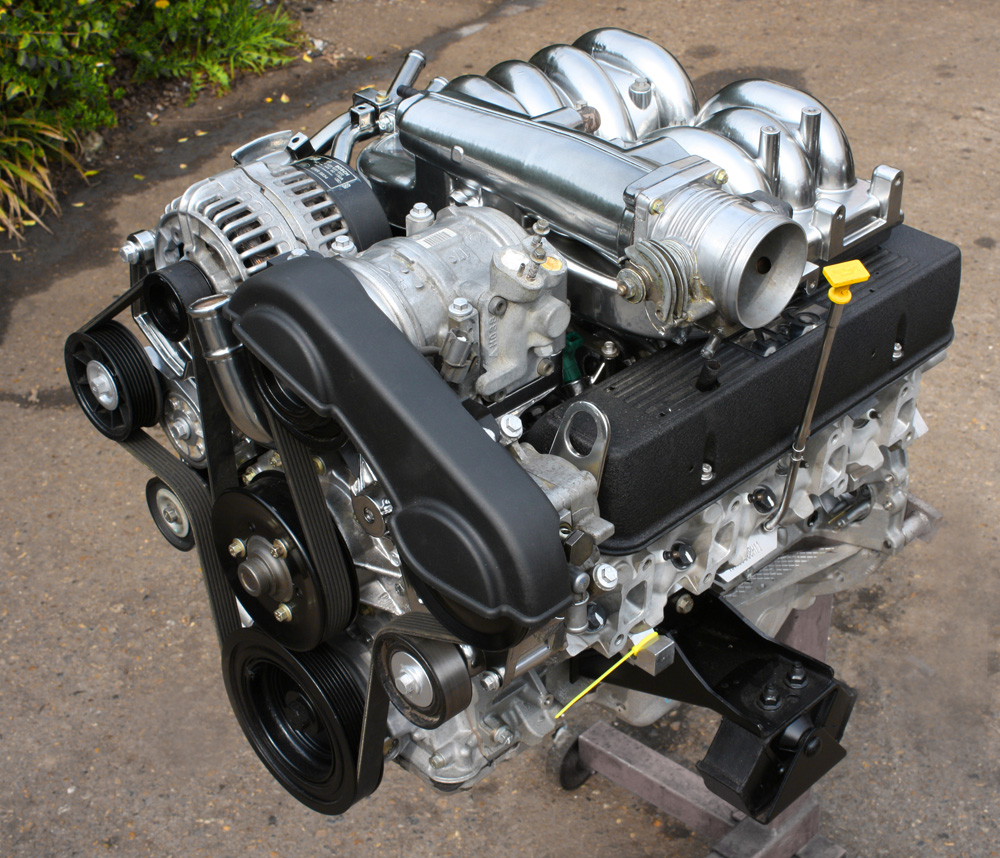 today it looks like this:
The next step is to find out if I can realistically fit it into the Mantula's engine bay. Despite appearances the Thor plenum is lower (but wider) than the more common GEMS system. Maybe some subtle bonnet mods will be needed? The other potential problem point is the alternator which may interfere with the steering linkage.